Scottish Disability Sport's Parasport Festivals are helping many young people across Scotland experience sport for the first time.
The Parasport Festivals were started in 2009 but the programme has grown considerably in recent years, with nine festivals taking place last year across Scotland. Locations have included Orkney, Shetland, East of Scotland, West of Scotland, Central Scotland, Dumfries and Galloway, Tayside, Grampian and Highland.
The festivals allow young people with disabilities to try a range of sports for the first time, led by qualified and experienced coaches. Many may not have had the opportunity to take part in sport before and specialised support and equipment is provided to support inclusion. Activities are designed to help young people with disabilities in mainstream education who aren't currently accessing, or have been unable to access, sport and physical activity. This year, over 330 young people have participated in a wide range of sports across the country.
Lynne Glen, Head of Development for Scottish Disability Sport (SDS), the lead agency for disability sport in Scotland, explained: "We'd identified that there was a lack of opportunities for young people with disabilities, particularly young people with physical disabilities, vision impairments and hearing loss.
"Participating in the festival raises the young people's aspirations and self-confidence in relation to their ability to do sport. The festival experience enables participants to realise they can participate in sport and physical activity.
This experience also changes the perceptions of parents and carers and demonstrates what participants with disabilities can achieve."
The festival programme has grown considerably since 2009. Later this year will see Fife hosting their inaugural parasport festival, bringing the total number run across Scotland to 10. These festivals play an important role in introducing more young people from underrepresented groups to physical activity and sport and at the same time promote social, physical and psychological wellbeing.
A collaborative approach is essential for the young people with disabilities to have a quality experience. Local partnerships have been key with local authorities, colleges, universities, clubs, Scottish Governing Bodies of Sport and Active Schools all working together to ensure the festivals take place. There were 19 sports involved across all the festivals in the last year.
A crucial part of the programme is making sure the festivals are not just a one off for the participants and their sporting journey is able to continue through regular participation.
The sports at each festival are carefully chosen with future participation in mind, meaning there will be an opportunity locally for the participants to continue in that sport. Scottish Disability Sport's regional manager network supports inclusion into regular sport and physical activity participation after the festivals have finished.
In the days and weeks after, the regional manager will discuss the young person's experience with parents and carers to identify appropriate opportunities locally that can offer a quality sporting experience.
Lynne said: "We try to offer sports where there is a local opportunity to participate. That's a critical part of the programme, having somewhere to go to sustain participation.
"After the festival the SDS regional manager will phone the parents/ carers and arrange to discuss what the young person enjoyed, what their personal choice of sport would be and ask what support they need to engage. They will then provide tailored support to find appropriate sessions in the area, the regional manager will then go along to the club or session with them to ensure a smooth transition into the club or session.
"If they need specialist equipment the regional manager will endeavour to source it for them.
"It's the tailored support that we've found has had a big impact and increased participation opportunities across the country.
"The role of the regional manager is so important. It allows the best possible opportunity for a positive first experience of sport and physical activity. If the participant doesn't have a positive initial experience the chances are we lose them and they will be reluctant to return to sport."
The festivals are impactful, with an average of 15% of young people who took part in festivals then going on to further sports and physical activity opportunities. After one festival it was as high as 40%.
For the young people involved and their families, the impact can't be measured in figures.
Lynne added: "Psychologically it's so important for participants to see other young people with similar disabilities as themselves. They might be the only person in their school with a disability, but if they're at the festivals and they see another person walking with a k-walker or in a wheelchair, they know they're not alone and it helps with their own identity. At the festival they form friendships and their parents often find a support network as well.
Festivals making an impact all over Scotland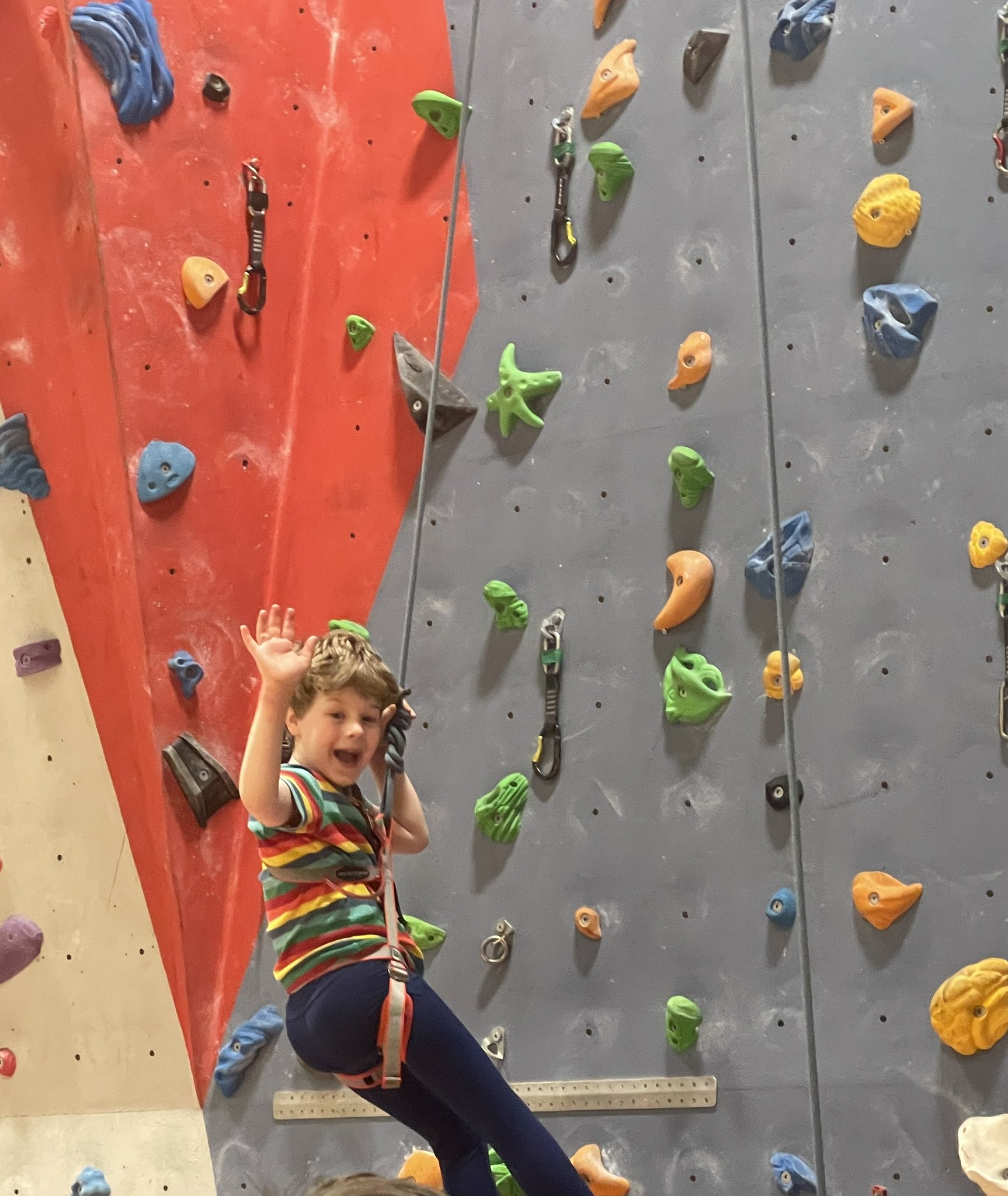 "A lot of the time participants are really anxious or nervous beforehand and after they're exhausted and have had a great day."
Devin Randall, whose daughter Rosie attended the Tayside festival, explains how the experience has helped Rosie:
She said: "Since Rosie went to the Parasport Festival, her confidence has grown so much that she is now more independent.
"It has been great for her to meet new friends with all different kinds of disabilities and to realise anything is possible whether you are in a wheelchair or not.
I am so thankful we have such amazing opportunities like these available for people like Rosie to participate in."
Yannick Embley, a regular participant at the West of Scotland Parasport Festivals added: "I have attended the festivals for a few years now and because of it I am now competing in wheelchair basketball and swimming. I enjoy it every year and am looking forward to the next one."
Find out more
About Scottish Disability Sport