Kara Hanlon is the current British Swimming champion in both the 50m and 100m breaststroke and represented Scotland at the 2022 Commonwealth Games in Birmingham. But before her swimming career kicked off, Kara was a Young Ambassador, and played a part in inspiring more young people into sport in her school.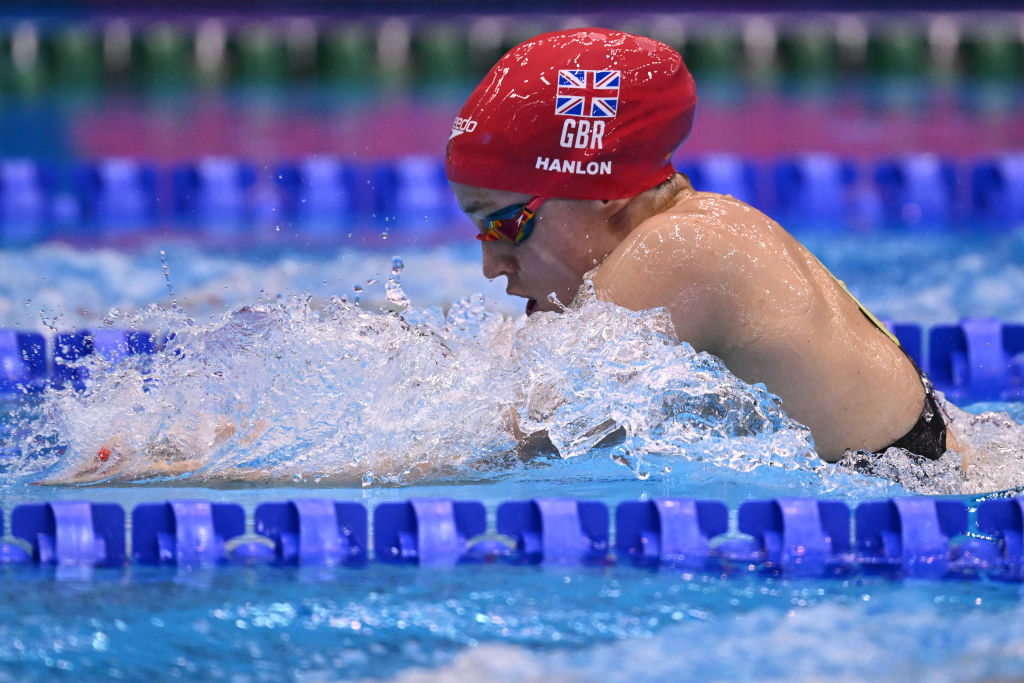 Having grown up on the Isle of Lewis, her route to the big stage was not always as linear as others. Swimming has always been her main passion, so she followed her sister in joining the local swimming club at the age of seven. She would train in a pool that was just 12.5m long compared to the 25m or 50m pools most people – certainly her competition – would be accustomed to. Adding that to the geographical restrictions of living on an island of the north-west of Scotland meant that competing was difficult.
"My dad would usually take time off work and take me on a Friday over to the mainland to compete in various meets in Inverness, Aberdeen and Peterhead. I would also compete in North of Scotland Schools and Scottish Schools. It really was a lot of time and expense that my parents would sacrifice for me, but it helped me get the experience and race practice that I needed."
She attended The Nicolson Institute, the local high school in Stornoway and became a Young Ambassador back in 2013 when she was in fourth year.
"It was a privilege to be part of Young Ambassadors.
"I remember being asked to be a YA and help inspire other young people within the school. At that time, I was competing at national competitions and starting to make good progress.
"There weren't many other swimmers within the school, so it was nice to be recognised and act as a role model to show younger pupils in school that you compete at a high level and still do well academically."
She continues:
"I loved my black YA polo top! I felt empowered when wearing it.
"sportscotland came to Uist where I met with the other Young Ambassadors from the schools in Harris, Barra and Uist and they delivered a full day of workshops, with training on relevant topics needed to be a successful Young Ambassador such as public speaking, improving our leadership qualities and organisational skills. It was a brilliant day and I gained so much from it."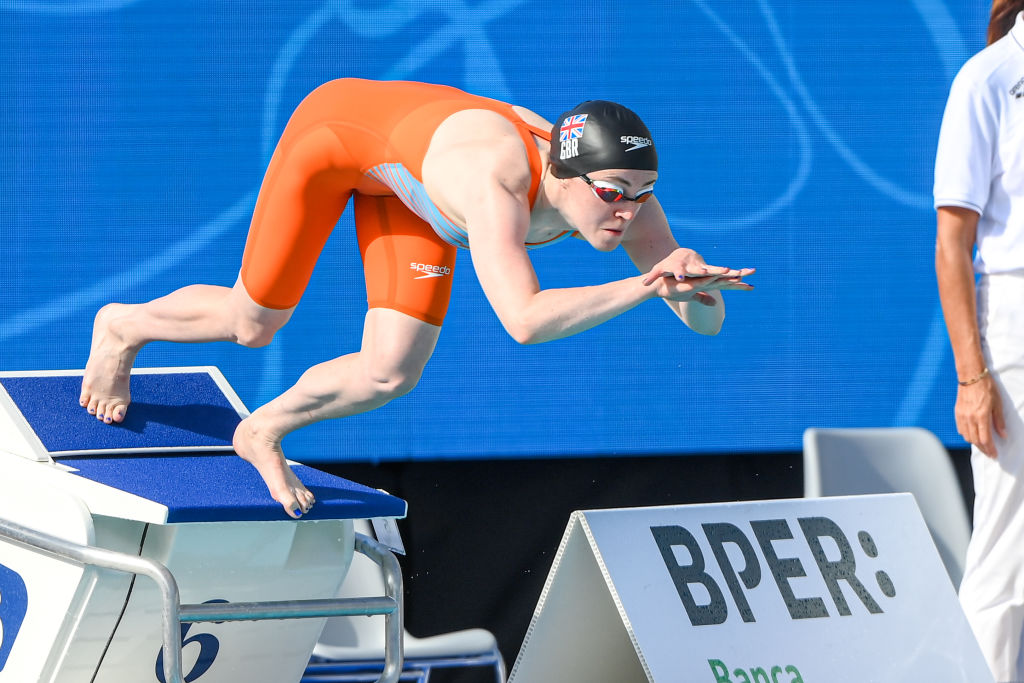 Once back at her school Kara and her fellow YA ran an athletics/fitness club for first years at the school to encourage them to take more of an interest in physical activity and the benefits it can bring. She also supported the PE department on a variety of other initiatives to get more pupils into sport and used her profile as an up-and-coming athlete to inspire others.
Kara then went onto studying at the University of Edinburgh and for the last 8 years has achieved an undergraduate degree in Applied Sport Science and soon to be a Masters in Sport Policy and Management. When her swimming career comes to an end, she hopes to stay within sport where her passion lies.
However, she has much to look forward to in swimming after recently representing Scotland at the Birmingham 2022 Commonwealth Games, becoming British Champion in the 50m and 100m breaststroke and then most recently representing Great Britian in the 2023 World Championships in Japan.
Next in the pipeline is to qualify for the Olympic Games in Paris next Summer!
The Young Ambassadors programme hasn't ultimately got Kara to being British Champion, but it has helped transform her into a more confident and well-rounded individual.
"I feel the Young Ambassador programme helped me immensely.
"I used to be very anxious speaking in front of large groups and the programme helped to push me out of my comfort zone with public speaking.
"I am now one of the older ones in my swimming club and it has helped me feel more confident and taking a lead.
"Another thing it's definitely helped with is managing my workload. Having school work, Young Ambassadors and competing meant I needed to be very strict in using the hours in the day to the best of my ability, something I feel I am still very strong with doing now during my university studies."
When asked what she would say to new Young Ambassadors she said:
"I would say to grab the opportunity with both hands.
"It has taught me some things I have lived by in my career, so take it as a privilege that you have been selected and make that difference to other young people's lives."
In September this year, we welcomed another 600 Young Ambassadors onto the programme. Some of them might turn out to be the next generation of Kara Hanlon's competing on the biggest stage, but for all of them, they play an important role in motivating and inspiring other young people in their schools and communities to take part in sport and physical activity.
Find out more