A community sport hub in Perthshire has been helping families enjoy sport and physical activity together.
Taking part in sport or physical activity as a family is known to strengthen bonds and bring families closer, through a shared passion.
The Eastern Perthshire Community Sport Hub (CSH) has been working with primary schools in the Blairgowrie cluster to deliver, Fun Fit Families, a project that aims to improve the physical and mental wellbeing of families in the area.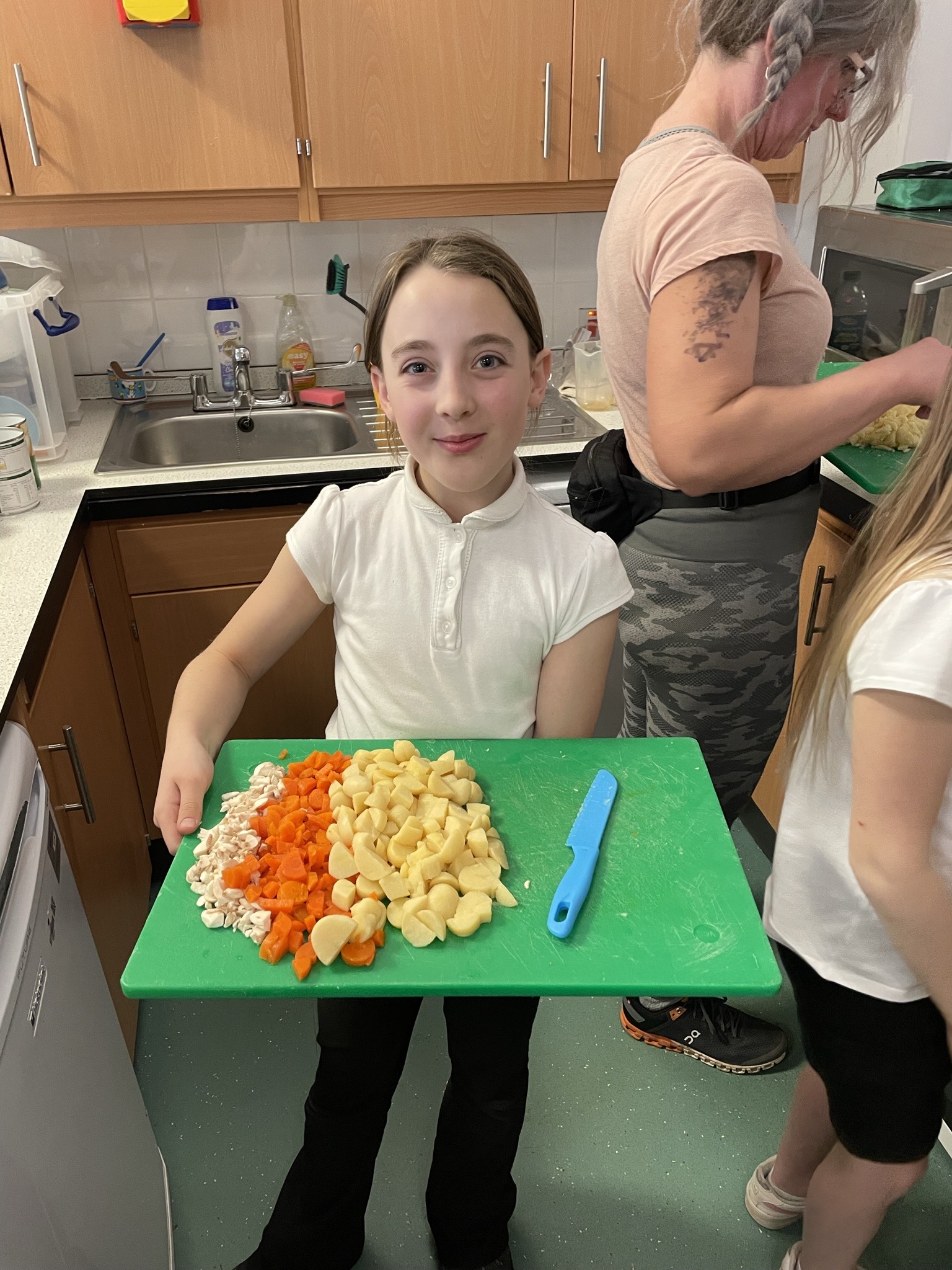 With multiple areas of deprivation and health inequalities around the local area, Eastern Perthshire CSH received funding from NHS Tayside Health Fund to address this community need and create a project which helps increase the activity levels of the community and bring families together.
Eastern Perthshire Community Sport Hub is part of the national sportscotland Community Sport Hub network that is funded by The National Lottery, and brings sports clubs and community organisations together to improve the contribution sport and physical activity has within communities across Scotland.
Fun Fit Families delivers physical activity sessions on top of other activities that families can do together such as arts and crafts and cooking. Participants can experience sports such as rugby, hockey, tennis, badminton and football, as well as learn more around the importance of healthy eating through cooking tutorials.
Pete McDougall, Sports Development Officer for Live Active said: "This project is a great example of sport bringing families and people of all ages together to help improve physical and mental wellbeing.
"It's been a joy to work with Eastern Perthshire Community Sport Hub to deliver Fun Fit Families, and great to see families enjoying sport and physical activity together. Offering sport alongside healthy cooking sessions and arts and crafts means families leave the sessions with ideas and activities that they can carry on and enjoy at home together."
The sessions are delivered in 10-week blocks by local community sports hub member clubs, with all primary schools in the Blairgowrie cluster to be offered the programme over a two-year timeframe.
So far four schools have received the project with over 35 families regularly attending the sessions. The funding has also allowed a project coordinator to oversee the programme and work with clubs and community organisations to deliver the sports during the sessions. The aim is for these families to try new sports and encourage them to continue lifelong participation, hopefully through the local clubs.
The programme has also provided local community employment opportunities to deliver the healthy eating cooking sessions. With courses offered, those who attend are given the chance to gain paid employment.
What they said
Susan Whiteford, Treasurer for Eastern Perthshire Community Sports Hub said: "It's lovely to see parents and grandparents working with their children. There is healthy competition between all, but parents are given time to play or work with their children and it's been a very positive experience for everyone."
Caroline Lawrie, Active Schools Coordinator for Live Active said: "Fun Fit Families has been very successful within the Blairgowrie area.  We have been very creative and involved the families on what activities they would like to see within the project.  Being creative with sport and other activities is a great way to spend time together, while getting healthier and we have had fun along the way."
A parent who attends the sessions said: "The kids love it and they can't wait for the after school club. I understand how important it is to get fit. Since these sessions I feel my fitness has improved as well as my confidence."
Find out more