Scotland is set to welcome another major sporting event as the world's greatest cyclists converge on Glasgow and across Scotland for the 2023 UCI Cycling World Championships.
Over 8000 cyclists and para-cyclists from more than 120 countries will take part in the 10-day event from 3 – 13 August. For the first time ever, 13 individual cycling World Championships will come together in one mega event in Glasgow and across Scotland.
Scotland is ideally placed to host the Championships thanks to the range and quality of cycling venues already in place, not only in Glasgow, but from the Borders to the Highlands. This is partly as a result of hosting the 2014 Commonwealth Games, and partly through strategic investment from sportscotland and local and regional partners.
Forbes Dunlop, Chief Executive of sportscotland said: "It's fantastic to see another international sporting event coming to Scotland. Sport has an important role to play in the life of the nation from health to the economy and events like this can be leveraged to derive a tangible benefit for the host nation.
"One of those benefits can be improving sports facilities and we have worked with our partners, Scottish Cycling, as well as local and regional partners to improve the cycling landscape in Scotland.
"We have provided National Lottery investment to deliver the facilities that will not only allow the world's best riders to compete but will also allow cyclists in communities across Scotland to become more active for many years to come."
Four of the venues being used for the Championships have received National Lottery investment from sportscotland. The Emirates Arena and Sir Chris Hoy Velodrome in the East End of the city received £15million of investment making it one of the biggest facilities investments ever made by sportscotland. The BMX Centre at Knightswood was delivered with £500,000 of sportscotland investment and has already hosted the 2018 European Championships and the 2022 UCI BMX Racing World Cup. In the Borders, Glentress, one of the first trail centres in Scotland, received £200,000 of investment to develop the challenging network of trails through the Tweed Valley while in the Highlands, the legendary Nevis Range, which will host the downhill mountain biking received investments totalling over £250,000 to develop its technically demanding course. 
Forbes said: "Scotland has a strong history in cycling, and we hope that by working together to develop a network of sustainable, quality facilities the next generation of talented athletes like Katie Archibald, Neil Fachie and Sir Chris Hoy can make their mark. And for those just starting out on their cycling journey, our aim is to ensure that communities across Scotland have access to safe, traffic-free tracks and trails through investment from our Cycling Facilities Fund and Community Facilities Fund. It's an exciting time for cycling in Scotland and we are proud to be part of it."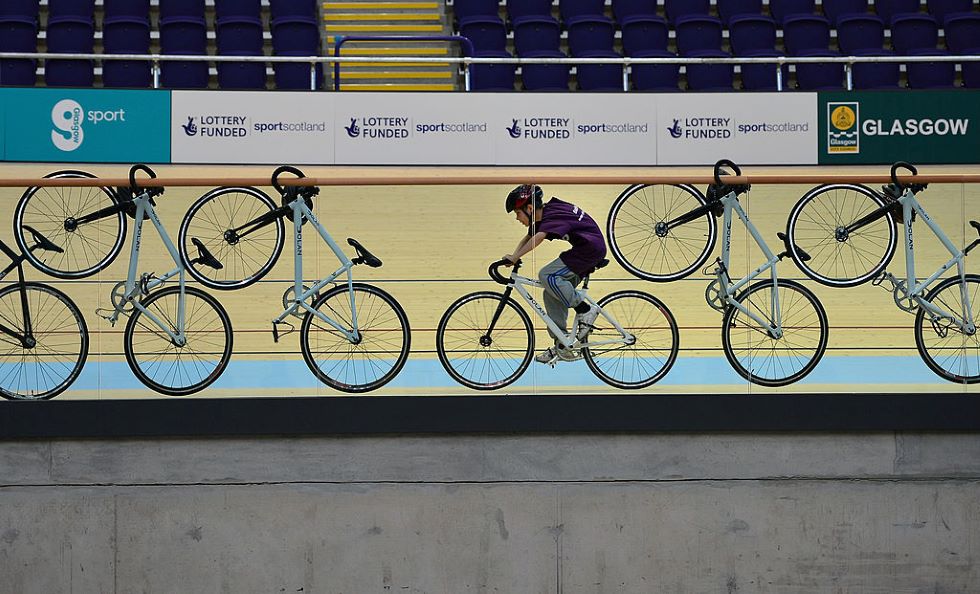 There's still time to see this unique event for yourself so head to the UCI Cycling World Championships website for tickets and all the information you need to get involved and celebrate the power of the bike.
Find out more:
Find your tickets on the UCI Cycling World Championships website
Interested in finding out more about cycling in Scotland? Scottish Cycling has a great new website to help you.
Looking for somewhere to participate in Glasgow? Check out the Glasgow Life activity finder