As the world's greatest cyclists continue to take centre stage in Glasgow and across Scotland for the 2023 UCI Cycling World Championships, we take a closer look at one of the iconic venues at the heart of the action.
The world-class Emirates Arena and Sir Chris Hoy Velodrome stands proudly in the east end of Glasgow. Built in 2012 ahead of the Glasgow 2014 Commonwealth Games, the stunning sporting arena was part-funded by a £15million sportscotland facilities investment, with £98million coming from Glasgow City Council.
It is one of four venues being used for the Championships that have received National Lottery investment from sportscotland.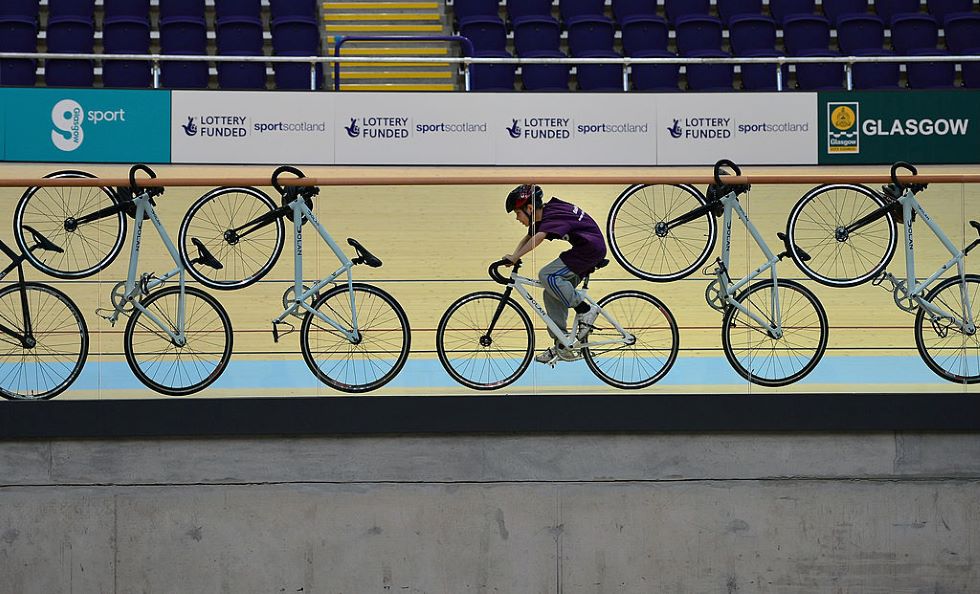 For the past seven days the world's best track and para-track cyclists battled it out on the boards at the Sir Chris Hoy Velodrome with Scottish cyclists winning multiple medals. And with one night of track action remaining there could be even more.
The attention will turn to the main arena from tomorrow when riders perform handstands on handlebars and ride their saddles like surfboards in spectacular feats of bravery, balletic balance and physical strength in the Artistic Cycling events.
The beautiful game on bikes, Cycle-Ball, will also take place, with riders using their wheels to control, pass and strike the ball. Played at pace with tackles flying in fast and silky skills on show, the riders take bicycle kicks to a whole other level.
Chief Executive of sportscotland, Forbes Dunlop, is delighted that the venues hosting the Championships are also open for local community use:
 "We want to see as many people as possible enjoy the benefits of sport and physical activity and events such as the 2023 UCI Cycling World Championships can play a role in this.
"One of the main benefits from hosting major events is increased investment in sports facilities and we have worked with our partners, Scottish Cycling, as well as local and regional partners to improve the cycling landscape across Scotland.
"Thanks to National Lottery investment we have been able to help our partners deliver facilities including the Emirates Arena and Sir Chris Hoy Velodrome, that will not only allow host the world's top events, but will increase participation opportunities for many years to come."
Over 8000 cyclists and para-cyclists from more than 120 countries are taking part in the 10-day event from 3 – 13 August. It is the first time that 13 individual cycling World Championships have together in one mega event.
There's still time to see this unique event for yourself so head to the UCI Cycling World Championships website for tickets and all the information you need to get involved and celebrate the power of the bike.
Find out more:
Find your tickets on the UCI Cycling World Championships website
Interested in finding out more about cycling in Scotland? Scottish Cycling has a great new website to help you.
Looking for somewhere to participate in Glasgow? Check out the Glasgow Life activity finder