Scottish athletes have again hit new heights after a series of top performances at the 2023 UCI Cycling World Championships and the 2023 Trinbago Commonwealth Youth Games.
A total of 20 medals (11 gold, 6 silver and 3 bronze) were won by Scottish cyclists at the 2023 UCI Cycling World Championships in Glasgow and Scotland, helping propel Great Britain to the top of the medal table.
In the para-cycling events, three Scots took home an astonishing total of 13 medals with Fin Graham winning five, Jenny Holl piloting Sophie Unwin to win five, and Neil Fachie adding another three world titles to his medal haul.
The next generation of Scottish cyclists also made their mark with a phenomenal ride from Charlie Aldridge to take the U23 MTB XC World Champs title building, on the Junior World Championship title he won in 2019.
Over 8,000 cyclists and para-cyclists from more than 120 countries took part in the 10-day event, with 13 individual cycling World Championships coming together for the first time ever in one mega event, putting Glasgow and Scotland in the global spotlight.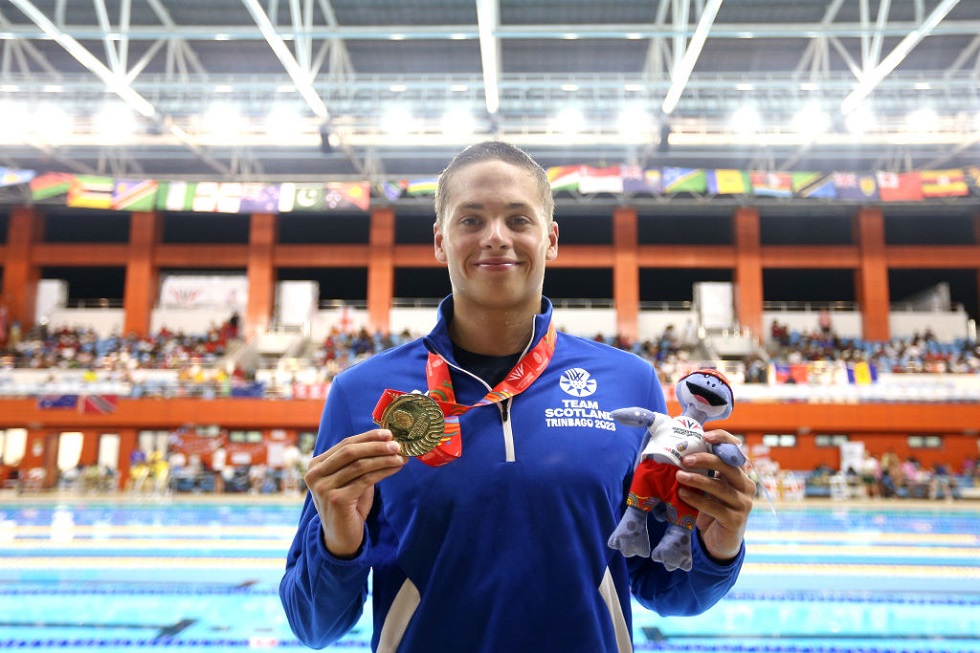 And Team Scotland is returning from Trinidad and Tobago with 28 medals (12 gold, 11 silver and 5 bronze) after an incredible series of results including 7 medals for swimmer Matthew Ward who is now Scotland's most successful Youth Games athlete of all time.
Scotland's men's rugby 7s team became the first Scottish team ever to win a team medal at a Commonwealth or Commonwealth Youth Games when they secured a historic gold with a 25-20 victory over a strong Fiji side. Meanwhile 14-year-old Lidya Woldeselassie, Team Scotland's youngest athlete at Trinbago 2023, reached the final in the T35-38 100m in the first ever para-sport event at a Commonwealth Youth Games.
Chief Executive of sportscotland, Forbes Dunlop, said: "It has been a remarkable few weeks for Scottish athletes on the global stage, with records set and countless medals at the 2023 UCI Cycling World Championships and the 2023 Trinbago Commonwealth Youth Games.
"We are proud of each and every one of the Scottish athletes who gave their all at these events. Competing at this level comes after years of hard work in training and competition. To get to this stage is a real team effort and for many homegrown athletes is only possible thanks to the support of coaches, officials, volunteers and in many cases National Lottery investment."
"Huge congratulations must also go to the organisers of the 2023 UCI World Cycling Championships, which has been an undoubted success. The past 11 days have shown Glasgow and Scotland at their very best and is a reflection of why we are ideally placed to host major events such as this.  
"One of the main benefits from hosting major events is increased investment in sports facilities and we have worked with our partners, Scottish Cycling, as well as local and regional partners to improve the cycling landscape across Scotland thanks to National Lottery and Scottish Government investment."
Find out more
Interested in finding out more about cycling in Scotland? Scottish Cycling has a great new website to help you.
Looking for somewhere to participate in Glasgow? Check out the Glasgow Life activity finder