Sport has the opportunity to break down barriers in society and unite people over a shared purpose.
Welcoming to all
basketballscotland has been working on a range of inclusive initiatives and projects to help get more people involved.
Keli Dick, Communications Manager at basketballscotland, said:
"We are committed to working with our clubs to provide opportunities for those who want to get involved, and if those opportunities are not available, we work to create them."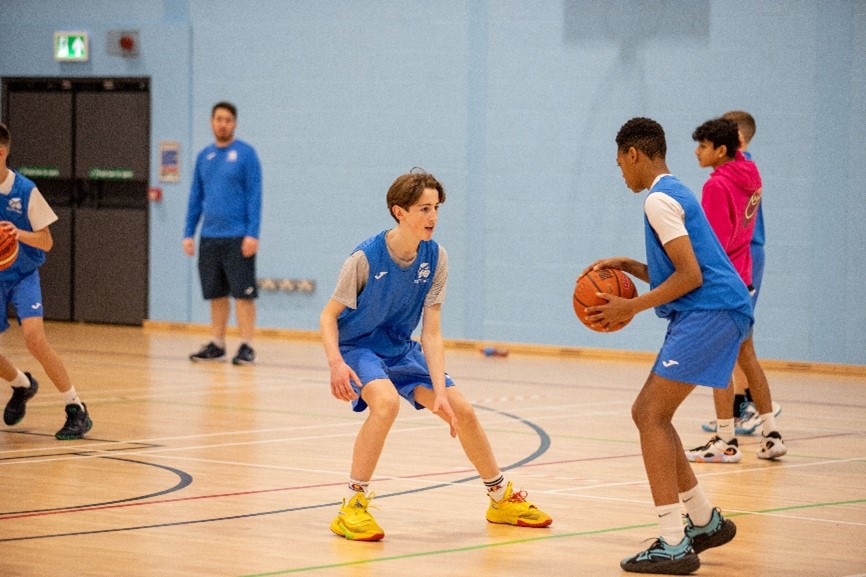 "Meeting people where they are is key. Understanding the needs, fears - and barriers - of those not yet involved helps us shape what we do to ensure they can get involved. For many, entering a club environment can be very intimidating. So, we need to provide safe, welcoming, and positive first experiences of basketball to combat this."
Clarity of communication is essential and helping people know what to expect when they come to participate can make a big difference. Having leaders to relate to is key. For basketballscotland, this means a focus on developing more female and ethnically diverse leaders.
Inclusion at the heart
"Our 'CashBack Communities of Basketball' programme engages young people in deprived communities who are disengaged in school, providing them with qualifications, training and basketball coaching which they otherwise would not have access to." Keli illustrated.
"We also have our wheelchair basketball programme also provides experiences for individuals, community groups and educational establishments, giving them a taster of inclusive sport through wheelchair basketball sessions."
"Our national U12 programme offers girls and boys, both in running and wheelchair basketball, an opportunity to play as part of an NBA or WNBA team in club delivered competition. We pride ourselves on being the only country in the world to offer this inclusively across the male and female, running and wheelchair game."
"We also opened a Women and Girls Fund last year to help grow the women and girls' game. We funded 13 clubs to deliver targeted programmes/projects and are planning to reopen the fund again this year to add to this."
Easterhouse Sports Centre
In partnership with Easterhouse Community Sports Hub and the Phoenix Community Centre, basketballscotland are reopening the Easterhouse Sports Centre as a space for local people to engage in a wide range of activities which contribute positively to improving social, physical, and mental health. The hope is that the space can become a welcoming and inclusive environment where everyone feels safe and catered for, particularly young people. Easterhourse Community Sports Hub is part of the national sportscotland community sport hubs network, a National Lottery funded programme that brings sports clubs and community organisations together locally to improve the contribution sport and physical activity has within communities across Scotland.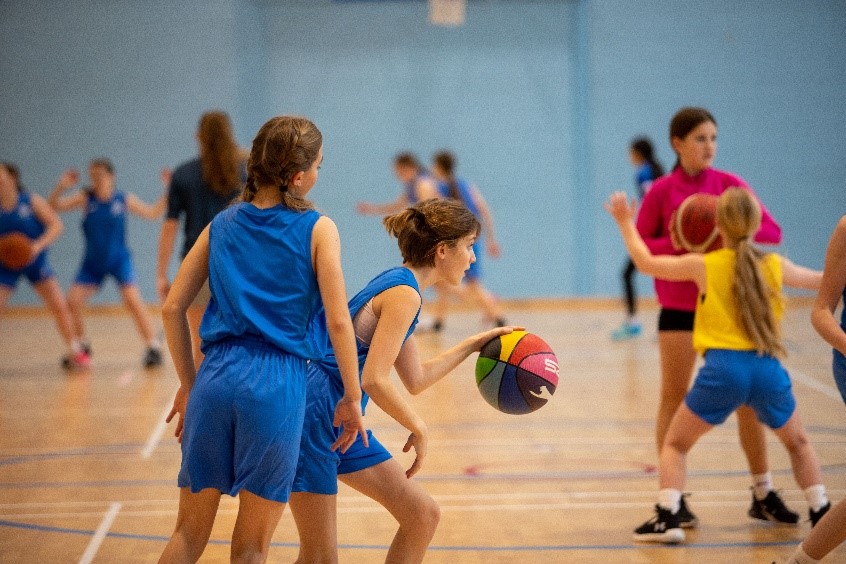 basketballscotland are also partnering with Glasgow City and Glasgow Storm basketball clubs to deliver a full programme of activity for male and female players out of the centre. Keli said:
"This programme will be fully inclusive, offering affordable basketball opportunities for those in the local community. We have spent a lot of time with the local community to establish what is needed in the area and how we can use the sports centre to meet these needs."
"We want the local community to be able to direct and guide its development and we are committed to being responsive and flexible to the needs around us. We believe this is how we can create a truly inclusive space."
Breaking financial barriers
basketballscotland are breaking down financial barriers to participation. Keli highlighted:
"The model we are using at Easterhouse is intended to make basketball cheaper for those in the local community. We run cheaper activity through the basketballscotland Foundation and subsidise our basketball programme as well as providing scholarships to make it affordable to all. We are looking at establishing a space in the centre where we can recycle kit and shoes to those who don't yet have."
Find out more