Although it doesn't seem like it at the moment, there will be life after the Rio Paralympic Games for Paralympic 7-a-side footballer Jonny Paterson. 
Aged 28, Paterson is an accomplished midfielder with over 80 caps under his belt for Scotland and more than 20 for Great Britain. He is also a Paralympics GB veteran: Rio will be his third Games. 
Balancing act
Although he's been busy doing all that he can to secure his place in the squad for Rio, he has had to simultaneously sustain, nurture and progress the other parts of his life outside sport – like so many other members of Paralympics GB.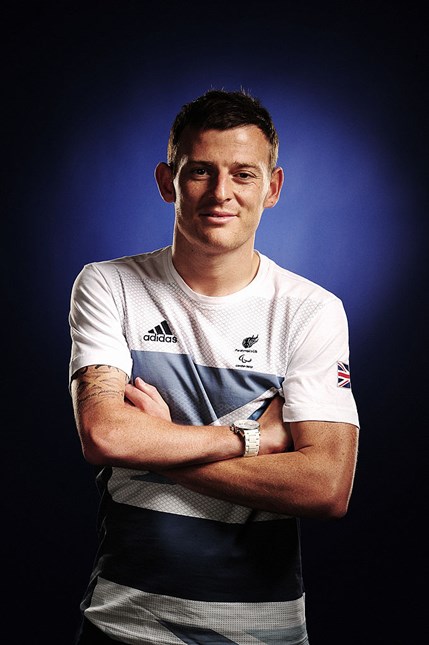 Jonny explains: "We're not professional full-time athletes, but we treat our sport like it is a full-time job.
"And like many of my teammates, I've had to carefully balance football and all my football commitments, with holding down my other day job to pay the bills.
"And at the same time – I've been aware that although I'm not going to retire after Rio, I am classed as a veteran! So I have also had to think about the future and my career outside football. But there's only so much time in any one day.
"When you are working full time and then training, it can be difficult to find the time to sort out all the practicalities and find the time to think."
That's where sportscotland's Performance Lifestyle team joined forces with Jonny.
Changes, challenges and choices
The sportscotland institute of sport is often described as the team behind the team – a source of unseen but invaluable expertise and support to Scotland's athletes. Performance Lifestyle is one of the services they provide to athletes like Jonny. Performance Lifestyle experts will help manage the changes, challenges and choices going on in an athlete's life so that they can get on and focus on sport.  
When Jonny began working with Performance Lifestyle Adviser Shirley Addison – herself an Olympian and 'Gladiator' from the 2008 Sky1 TV show – he had two big tasks he wanted support with. He needed to focus on getting to Rio, and then think about his career options after Rio, all the while holding down a full-time job in insurance.
'I've never had to say no'
Shirley was at the forefront of negotiating with Jonny's employer to allow him to earn a living but still be able to attend training camps, preparation camps and competitions.
"Thanks to Shirley, I have never had to say no to a football commitment because I couldn't get time off work," he says. "Her efforts and discussions with my employers meant that I've had 100% peace of mind about their support. I've been able to focus on my sport and my dream of getting to Rio."
Life beyond football
After the here and now was sorted, Jonny and Shirley turned their attention to thinking about the future.
He explains: "I know that one day I will face a transition away from international competition, and so I need to invest in my career outside football, and I need to do the preparation for this now. The Performance Lifestyle team at sportscotland helped me get my non-sporting career path into perspective.
"I talked with Shirley about what I wanted to do in the future and knowing I wanted to progress from my current role, she helped me identify the direction I wanted to take.
"Then she did the hard graft that I didn't have the time to do. She researched further training and qualifications. I've been out of university for a while, so she worked out the financial side of that too.
"She also balanced that with looking at ways to progress my career without going back to uni – for example, getting a promotion and another position. So she really developed my CV and helped me prepare for interviews. That's paid off and I've already experienced the benefits of that."
Strength to thrive
As an Olympian and having competed at an international level herself, Shirley has a great deal of empathy and understanding for the predicament of an athlete who needs to strike a balance between sport, life and work.
She said: "Performance Lifestyle work can have the most impact with our athletes who are thinking about, or indeed preparing for, the end of their career at a competitive level. It's at this point that athletes can be quite vulnerable.
"One reason for that is that they might compare themselves to their non-sporting peers who may seem more established with a secure job or relationship – and material things like cars and houses.
"The athlete who is transitioning from performance sport might feel like they are starting from scratch. So it's our job to help them understand what other strengths and transferable skills they have, and how they might thrive outside sporting competition."
Shirley continued: "Having a dual career and a plan is so important because sadly some athletes don't get the chance to choose when they will leave sport.
"Circumstances, sometimes painful ones, can make that decision for them. So, we can help athletes build on the skills they've developed in sport and apply them to the non sporting world."
An asset to any industry
What isn't always obvious is just what an asset an athlete, or indeed an ex-athlete, might be to an employer. Developing a dual career when you are competing at the highest level of your sport must seem very challenging, but when you break it down, an athlete will more than likely make a great employee.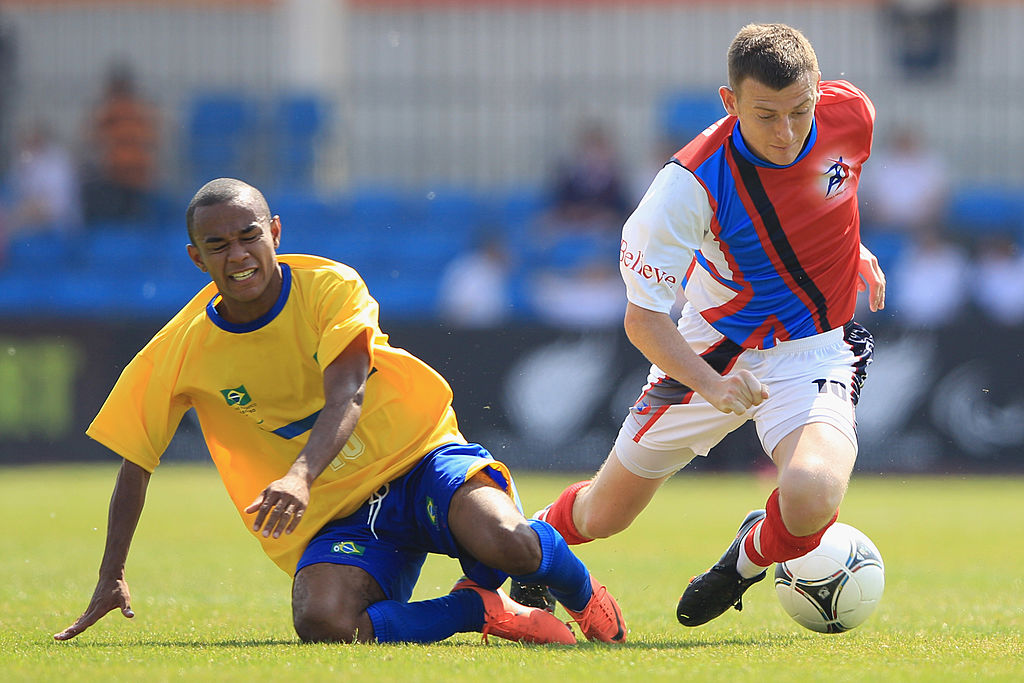 This is something Jonny agrees with: "Athletes are focused, they are really, really dedicated, hard working and punctual. We'll work hard at something until it's refined and as good as it can be – and I'd say that's an asset in any industry!"
Find out more
SDS are the recognised Scottish Governing Body for Cerebral Palsy football and work in partnership with the Scottish FA to ensure Scots can compete at the highest level, including European and World Championships. In addition, SDS support Scottish players who are selected for ParalympicsGB to compete at the Paralympic Games.
The Scottish FA deliver disability football programmes across the country, from grass roots to national level, and anyone interested should contact David McArdle on 0141 616 6077 or David.McArdle@scottishfa.co.uk