There's 30 seconds left of the clock in the women's +78kg judo final at Birmingham 2022, after endless hours in the gym and day after day practicing on the mat, everything would boil down to these final moments.
After being scored on early in the bout by her opponent, India's Tulika Maan, Sarah Adlington knew she had to find something from somewhere to win gold and make history.
She did just that, producing an ippon to throw her opponent onto her back in the final stages to secure victory and etch her name in the history books as the first judo athlete from Scotland to win two gold medals at the Commonwealth Games.
Sarah retained the title she won at Glasgow 2014, with judo not being included at Gold Coast 2018, this was back-to-back Commonwealth gold medals. It was another stellar chapter in a career which includes six British Championship wins, competing at the Tokyo 2020 Olympics and a host of medals in events all over the world.
At 35, Sarah knew it may be her last chance to compete at a Commonwealth Games and admits she felt the pressure to follow up the success in the Glasgow.
She said: "I had pressure in Glasgow, I went in as number one seed. There was outside pressure for Birmingham, everyone thought because I'd done it once I would do it again but we all know that's not sport.
"There was a lot of pressure, but we had a plan in place so I was comfortable dealing with that.
"I didn't realise there was only 30 seconds left in the fight, I just knew I had been scored on pretty early. After that I could hear Billy saying there was still plenty of time so it was important to stay patient and I managed to do that and find the right moment late on."  
Sarah was supported throughout her preparation for Birmingham by the sportscotland institute of sport and JudoScotland. Sarah also received a sportscotland athlete personal award, a National Lottery funded scheme which supports athletes financially, covering additional training, competition and living expenses to ensure they are able to focus on their training and competitions. The award helped Sarah to cover those costs along with her full time work as Programme Coordinator for Edinburgh Judo.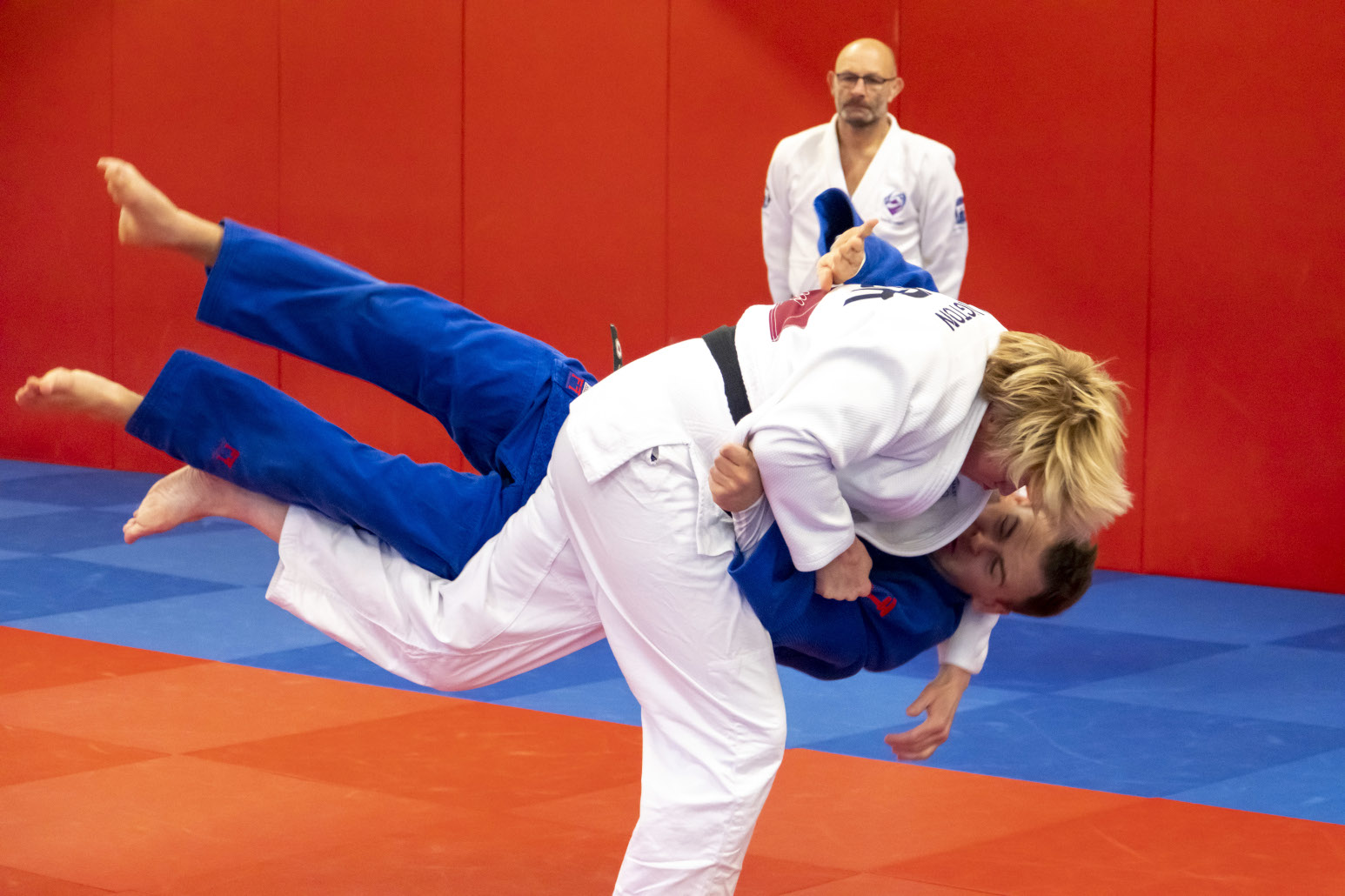 Since the initiative was introduced for the Olympics and Paralympics in London in 2012, sportscotland has invested over £1.9million and supported over 280 high performance athletes and coaches aiming to make their mark in summer or winter Olympic and Paralympic Games, as well as the Commonwealth Games.
Sarah receives medical, physio and performance psychology support from the sportscotland institute of sport and two sportscotland staff form a key part of her day-to-day support team.
sportscotland High Performance Judo Coach, Billy Cusack, is her judo coach and sportscotland Senior Physical Preparation Coach Greg Valentine works closely with Sarah to ensure she is physically at her peak for competition.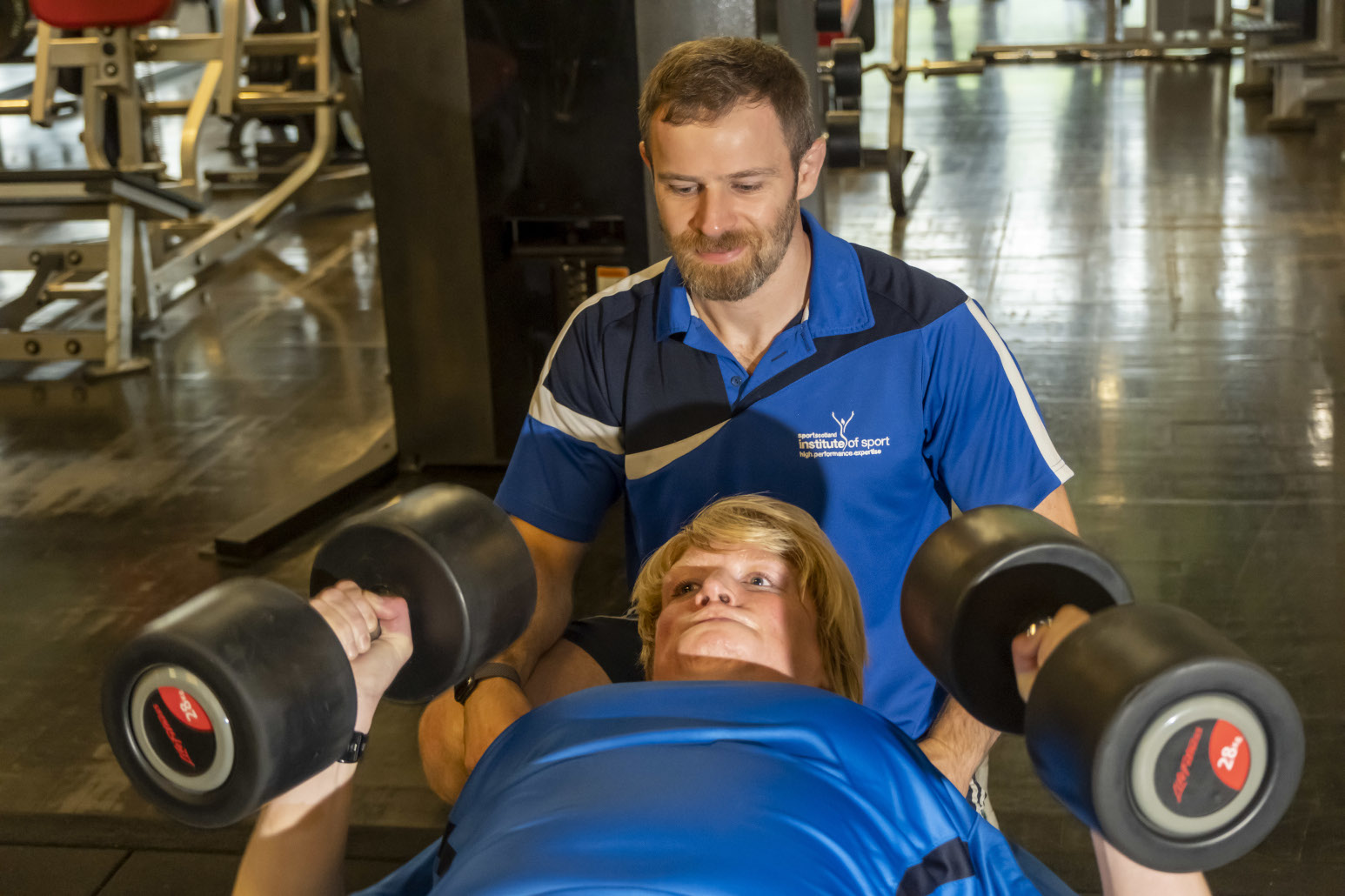 Both have been with Sarah through the highs and lows of her career, Billy began working with her when she was a junior, some 19 years ago, while Greg started working with her in 2014 prior to the Commonwealth Games in Glasgow.
The bonds built over the many long days and nights working together made that moment in Birmingham a special one for Billy and Greg, who were both there on the day.
Greg said: "It was an amazing moment. We've spent so much time together and to see the fruits of that labour was such a great feeling. I still get goosebumps even now thinking about it.
"I was sitting up in the crowd and I raced down to the holding area and got a cool moment of celebration. Working so closely with someone, that's an amazing feeling."
Billy added: "It's more of a relief when the athletes perform, because you know how much work they've put into it. But to see her do it in Birmingham was fantastic."
Sarah splits her training time between the JudoScotland National Training Centre at Ratho and her club Edinburgh Judo, where Billy is Director of Coaching.
Billy helps Sarah hone the technical and tactical aspects of judo, his knowledge of the sport has been crafted over his career as an athlete, he competed for Team GB at the Barcelona Olympics in 1992, and 29 years of coaching experience spanning many Olympic Games, World Championships and Commonwealth Games.
Having worked with many top athletes, Billy is all too aware of what it takes day in and day out to achieve what Sarah has achieved.
He said: "The kind of consistency she has shown to still be competing shows tremendous drive and determination.
"It's an inspiration for the coaches who work with Sarah and the athletes who train with her."
Greg's role is to help Sarah be at her best physically when competitions come around. Greg explains why judo is a particularly challenging sport for athletes.
He explained: "Judo is a great but challenging sport because athletes need to be good at almost everything. You need to be physically explosive and agile, but also have very strong endurance while being incredibly strong. That's even more the case for Sarah in certain situations, as she's competing in the heavyweight category there is no upper weight limit so she can be competing against athletes who are significantly heavier than her.
"Sarah's a great athlete to work with. She always takes things on board but is also very self-sufficient and independent so we know she'll be doing the right things away from the gym."
Sarah explains that the support she had was crucial to her success in Birmingham.
She added: "Without the support there was no way I would've still been competing by the time Birmingham came around.
"Billy knows me inside out, on the mat and off the mat, and Greg can get my preparation to a tee so when we need to peak I step on the mat and feel brilliant. I think that's so important."
Find out more
About JudoScotland