Last week sportscotland supported the DataKirk Scottish Black Talent Summit and Hiring Fair, the event brought together HR professionals and other stakeholders to explore successful strategies and new developments in the recruitment and retention of people from underrepresented communities.
The event took place at Tynecastle Stadium on October 30+31, speakers included Manira Ahmad, Chief Officer at Public Health Scotland, Neil Gray, Cabinet Secretary for Wellbeing Economy, Fair Work and Energy and Martina Chukwuma-Ezike, University of Aberdeen Rector.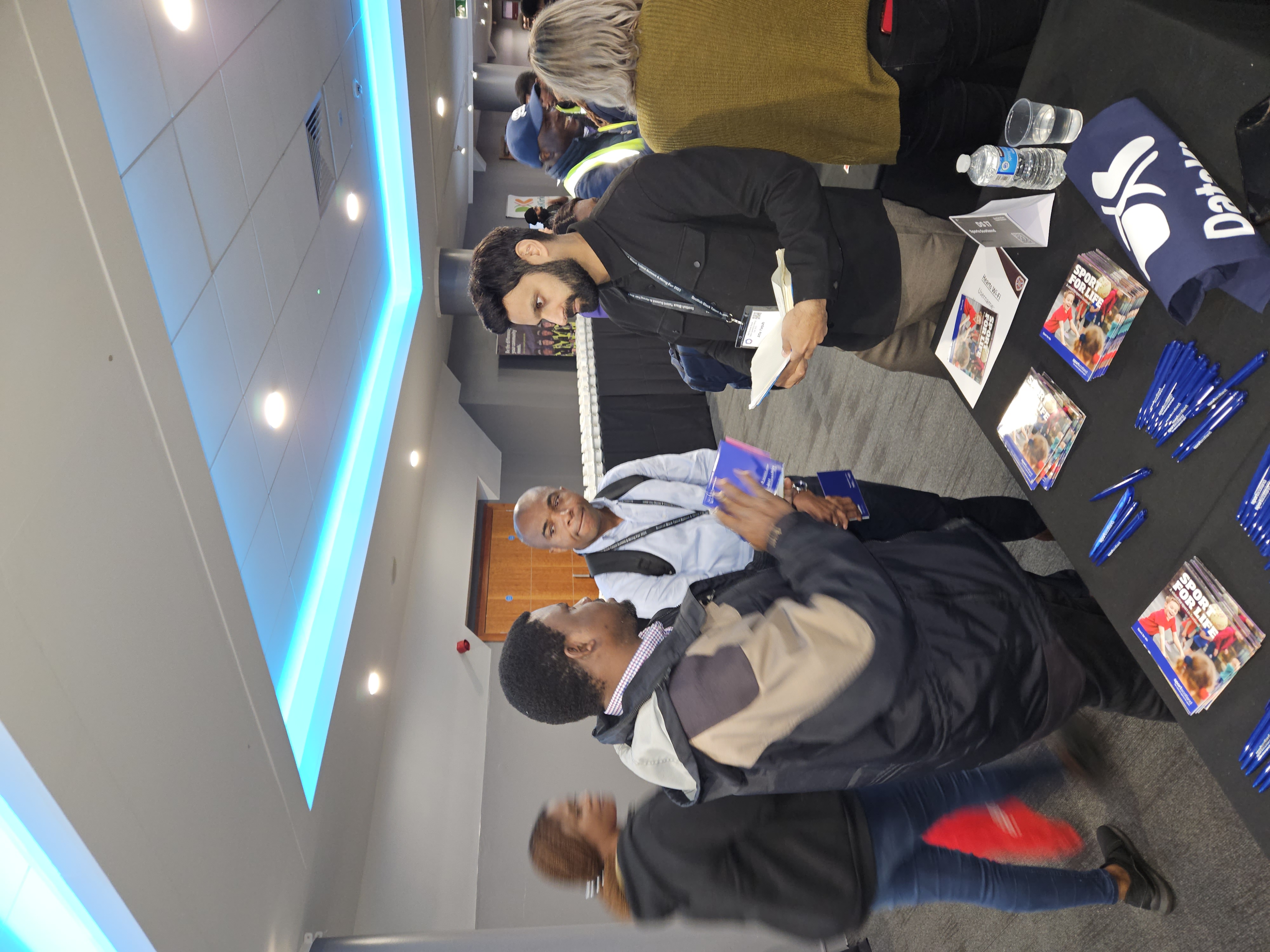 Attendees included employers, digital data professionals, diversity, inclusion and HR leaders and recruitment and talent professionals.
The DataKirk is a charitable organisation that promotes the development and advancement of Scottish Black communities in the key growth sectors of the economy. 
It has a network of over 3000 community members and followers. Founded in 2019 as a community empowerment programme for people from both migratory and low socio-economic backgrounds. One of their aims is advancing equity in the key growth sectors of Scotland by empowering people with the skills for the jobs of tomorrow to effectively participate and succeed in a modern economy and society.
The organisation is advancing digital and literary equity by addressing gaps in representation at all levels, including entry, mid-career and senior management and by convening key stakeholders in the Scottish digital and data eco system to challenge the status quo.
Find out more
About the Black Scottish Talent Summit