An unused bowling club has been transformed into a thriving community hub thanks to a group of local volunteers in Stirlingshire.
Like many sports clubs, Fintry Bowling Club played its part in bringing people together in the village for over 90 years, until it disbanded in 2015. The clubhouse and surrounding land were given to Fintry community council and has since been handed over to a group of local volunteers who have taken ownership.
The site has not only been saved from dereliction but been completely transformed and relaunched as Fintry community hub and event space, so that once again it can be a vital community space playing host to a range of activities and groups.
Fintry community hub and event space
Through various funding streams and support, a committee of six volunteers alongside a wider pool of local helpers have been able to renovate the inside and outside space of the old bowling club to provide a multi-purpose centre at the heart of the community.
David Smith, who heads up the group of volunteers running the hub said:
"We took over the bowling club as we felt this was a brilliant opportunity to create a space that was owned by the community, for the community.
"With the community in mind, we wanted to create a space that could bring them together and they could make their own."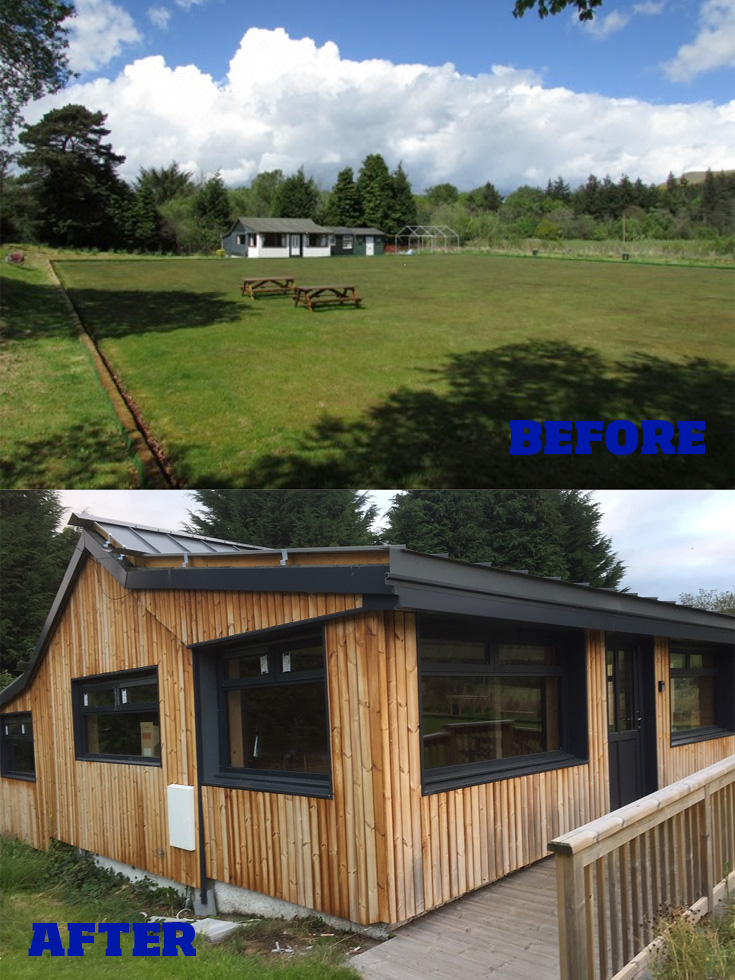 The old clubhouse needed to be completely refurbished with new insulation and a new roof installed. New windows and a new heating system were also fitted alongside a disabled toilet and ramp, to make the hub as inclusive as possible.
With links to Fintry Community Sport Hub, a National Lottery-funded programme bringing club and community organisations together to develop and grow sport and physical activity locally, the venue provides another space in the village to make this happen.
Chris McKenna, community activation officer for Active Stirling commented: "Fintry has a fantastic local infrastructure with both places and people always striving to offer more to the whole community.
"The new Fintry community hub and events space has added another vital pillar to the community, being able to complement existing spaces, while also providing unique opportunities within this reinvigorated facility.
"Having the new hub involved alongside the other groups in the CSH has enabled greater planning, partnerships and opportunities that connect and integrate physical activity with other areas of life."
What's on offer
Fintry community hub and events space offers a range of physical activity and other community-based activities for the whole village to enjoy.
Indoors
Yoga
Pilates
Fitness classes
Children's drama
Mindfulness
Art sessions
Meeting and desk space for business working
Outdoors
Lawn bowls
Outdoor badminton
Archery
Boccia
Puppy/dog walking
Outdoor fitness equipment
Toddlers sand pit (under construction)
Petanque/boules area (under construction)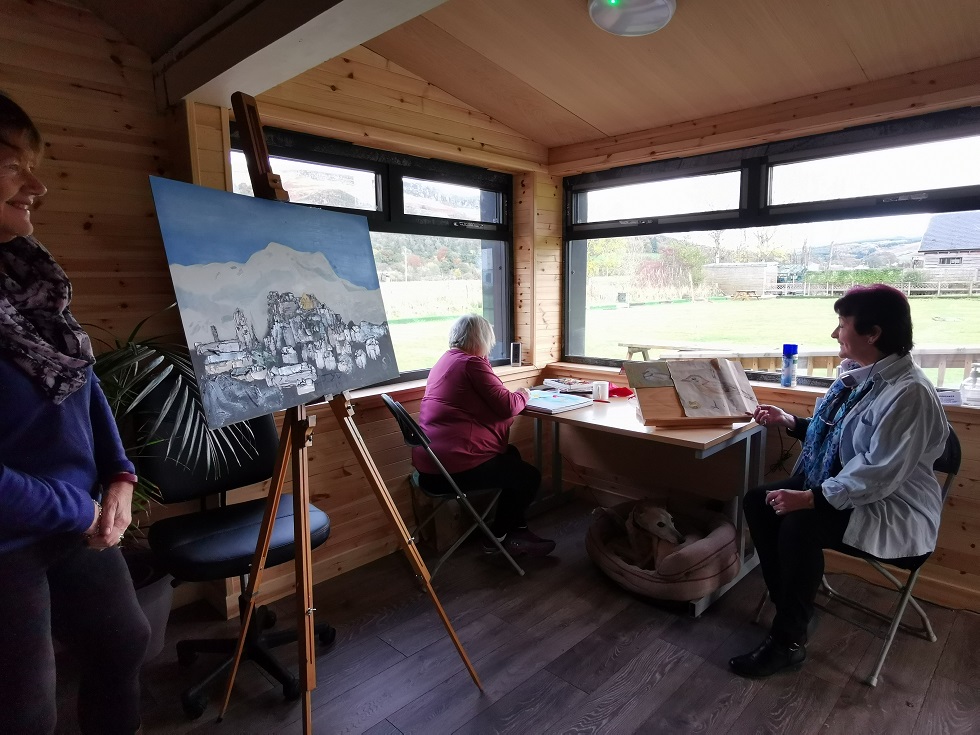 To protect and enhance the natural environment a pond and wildlife space has been added, alongside 80 new trees and an apple/plum orchard.
During the COVID-19 pandemic and lockdown, the hub became a lifesaver for many locals as a safe outdoor space for them to socialise, play and relax. A new website and booking system have also been created to safely manage the number of people attending the popular classes.
What they said
David said: "We can't believe how such a simple idea of rescuing an at-risk heritage sports venue has now grown into something that offers a diverse community to work together.
"During what has been a difficult two years, many people have re-thought how they now live. We now fully understand how important both our physical and mental health are, and how our community can play a major part in supporting this. This project is open to so many age groups and it is amazing to see the community come together to work collaboratively.
"This is just the beginning, as we have new ideas to improve coming in all the time."
Chris said:
"It's truly been an inspiration to see the work done by David, the committee and the many volunteers who have brought this project to fruition.
"From their original idea they have managed to achieve and exceed it in every way by understanding community need, harnessing a diverse range of skills, working in partnership and always thinking creatively.
"The future is really exciting for them and the community. I hope this type of project encourages others to look at the potential of similar disused spaces and transform them into genuine community spaces in their area.
Find out more
Find out more on community sport hubs